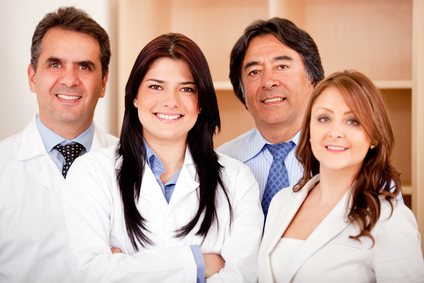 Kane Mostyn has been providing our company benefits for close to a decade with personalized, dedicated, around-the-clock, consistent service. With our company experiencing growth of 1,000 employees in the last 4 years, their commitment and determination to provide us with the best of the best has never wavered. Employees at every level receive swift and helpful support from the incredibly kind and knowledgeable staff. Michael, Ben and Maria have become more like friends in our time working together over the last several years and they continue to make my job so much easier!
Rachel Batzold
Human Resources Director
Team Rehabilitation Services
Kane Mostyn has served our organization's needs for employee health, dental, life, and disability insurance for three years and has served us exceptionally well in that capacity. The agency diligently searches for those insurers with a range of plans that best suit our staff in terms of value for the best cost. Once plans are selected to present to employees, Mike Mostyn provides them with all the information needed to intelligently select from the options available to them. Once the benefits are in place, Kane Mostyn's professional staff is available anytime to answer employee questions as to coverage and assist with any problems that might arise with health care providers. This 12-month service is an exceptional added benefit to all employees of Community Care Services.
Richard Szeman, CPA
Finance Director
Community Care Services
I cannot speak highly enough of Kane Mostyn Agency. They are an extremely knowledgeable and helpful insurance agency; we would never go anywhere else. Michael's knowledge of all types of insurance has been a major factor in helping us as a company provide our employees the different insurance plans and assistance our employees want and need. The Kane Mostyn Agency staff is always so happy and willing to help every time we call them. They have also been a fantastic liaison between us and our insurance carriers. Our company has grown from 5 employees to 50 employees in 4 years, and they have made the process of growing so quickly smooth and painless, helping us each step of the way.
Anne Hill
Office Manager
Copper Hill, Inc.